Reiki Center of Venice
'B' Energy Systems
Blue Star
Blue Star is a natural healing method of Truth and LIght channeled by Makuan. Founders of this system of natural healing are Jogn Williams & Gary Jirauch. There are two parts to the Blue Star certification: The First Degree and the Master Level.
Blue Star Celestial ENergy "Os-Mo-Ro-Pup", the developmental Manifestation of Truth and Light, is a transmission of spiritual ability to bridge the gap between God and man, the Rainbow Bridge, enabling the adept to utilize this potential and to function at expanded levels of awareness.
Blue Star is not only concerned with the immediate benefits such as health, protection, financial gain, and other matters pertaining to the needs of everyday life, it is also aimed towards the growth, evolution, and spiritual development of its practitioners, as an integral part of the Reiki Kai International Adept Development Program.
What Students will learn
Students will learn the following:
The ancient origins of the Blue Star Celestial Energy System
Practitioner Symbols for Blue Star
Master Symbols for Blue Star
Blue Star Celestial Energy and Sound
Techniques of using symbols
Distant Healing-Creating an Energy Shift
Chakras and the Planets
Triangulation Exercise
Initiation Symbols
Blue Star Certification.
Receive 2 attunements, 2 manuals and 2 certificate emailed to you.
Cost: $100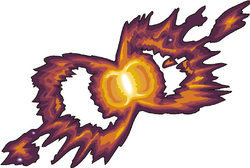 Buddha Palm Healing/Jawa Magic Mantras