Vibrational Reiki™
About Vibrational Reiki™
Vibrational Reiki™ Vibrational Reiki™ is the newest form of energy healing that combines Reiki, Sound and Vibrations into a system of natural healing that is more powerful and healing than any one system is alone.
This system contains four levels of training, attunements and certification.
This system is trademarked and copyrighted.
For more information visit the website at www.VibrationalReiki.com
About Vibrational Reiki™
In Vibrational ReikiTM level one, you will learn the wonderful natural healing power of Reiki. Students will also learn:
*hand positions for healing self and others
*The Cleansing Process
*How to Use Reiki on food, medicine, gemstones, plant and animals
*How to hold the hands when giving Reiki
*The Chakra System-discover what secrets each of your chakras hold for you. Find out what happens to your body when a chakra is out of balance. Learn how to put balance back into your chakra and energy system.
*Learn how to 'beam' Reiki energy across the room, or across the country.
*Find out what those energy sensations you are feeling really mean.
*Learn about tuning forks. *Discover how to use tuning forks in a healing session.
*Learn how to hold, activate and use tuning forks for a variety of things in your everyday life.
*Learn three symbols and how these symbols can help to heal, ground, balance and protect you.
Edit a custom page for your Web site:
Included in this course is the Genesis Tuning Fork.
Learn about the Genesis tuning fork and why it is used in this healing modality.
There are four levels of training in this healing and wonderful modality.
At each level of training, students will receive attunements to new symbols, learn new techniques and discover new ways to incorporate the healing powers of Reiki, sound and vibration together in the healing system.
All together, this is an unbeatable system of total healing.
When you have completed ALL four levels of training, you will be certified to train others in this healing system.
Cost of Level One training is only $150 and includes the manual, tuning fork, handouts and certification. To order click on button below: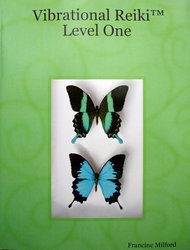 Certification
Vibrational Reiki™ Manual